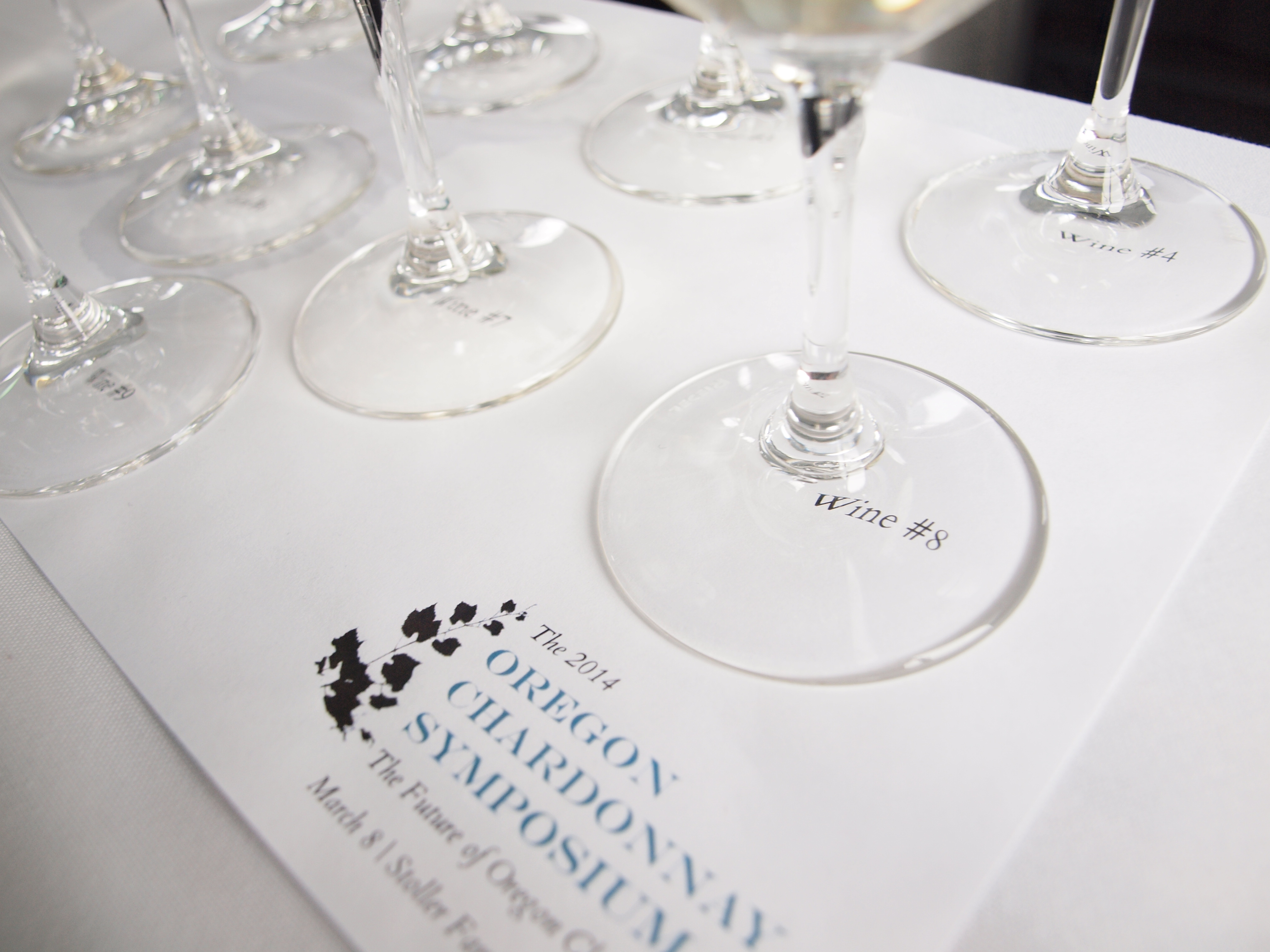 In a landscape layered with shade of grey and green, deep in the Oregon Dundee Valley, reigns the Stoller Family Estate, scene of the 2014 Oregon Chardonnay Symposium. Yesterday I  covered the event for Tasting Panel Magazine, jotting notes on my program as some of the most renowned Chardonnay experts in the world gave their take on the unique question of the moment: What, precisely, is Oregon Chardonnay?
It's clear that Oregon Chardonnay isn't Burgundian Chardonnay, or California Chardonnay, and it's equally clear that it has yet to earn a place in the wine conversation that allows it to, in the words of dynamic presenter and 2nd-generation Dundee vintner Josh Bergstrom, "be an independent entity that doesn't have to be compared to another region to be defined."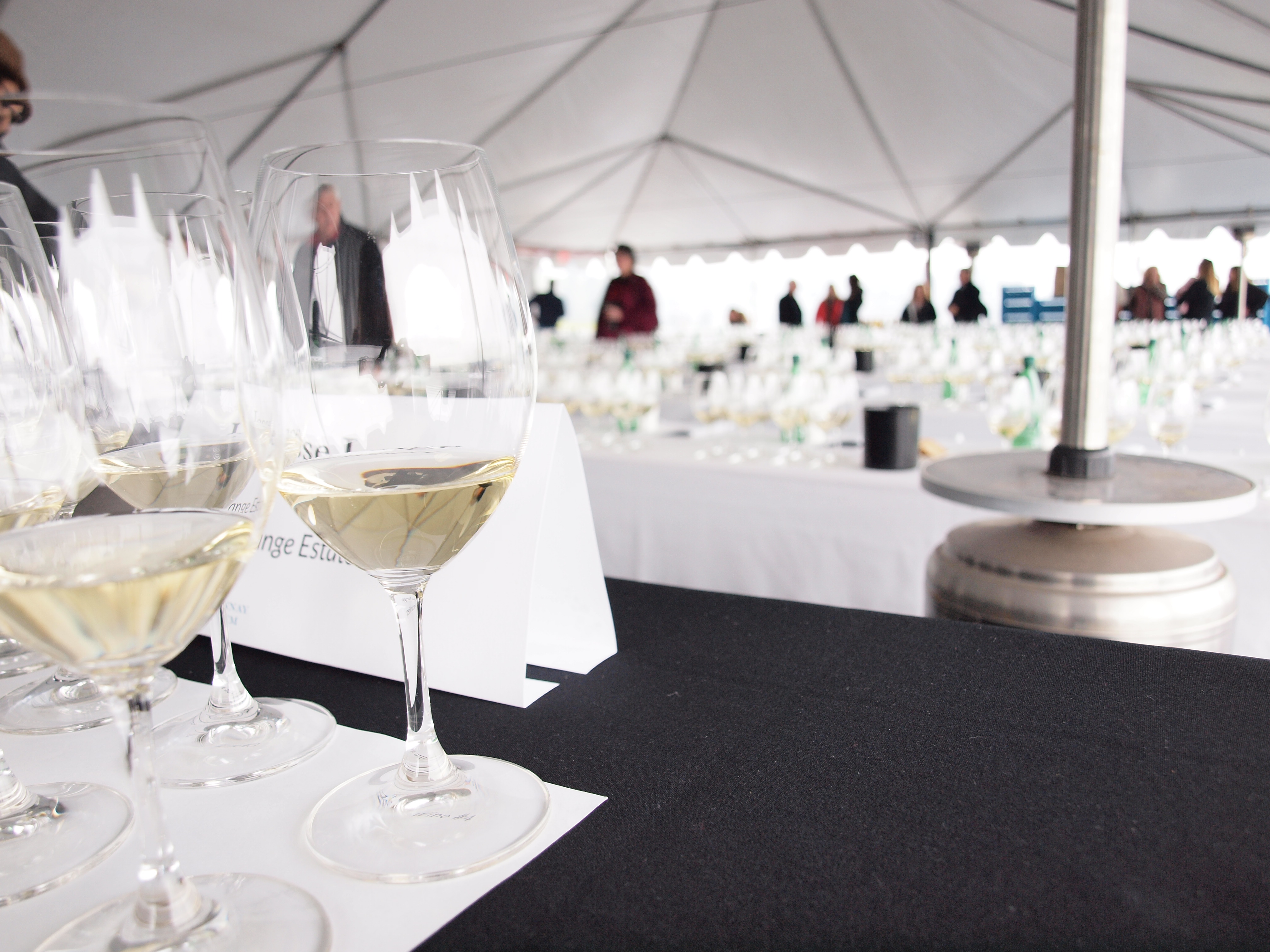 One word that kept cropping up as the panelists discussed their work was "dynamic tension". Oregon Chardonnay is increasingly characterized by a confident, wry acidity that dances on the palate (in the best versions) with tribute to various fruits on the citrus and sour side, not the plummy lushness of California Chardonnay. Oregon Chardonnays are, partially, aged in oak, but lack the oak-forward notes of California Chardonnays, leaning toward the "purity and austerity" that Wynne Peterson-Nedry of Chehalem Wines praised in her presentation. Terroir is central.
After a faltering start in the '70's, Oregon Chardonnay is experiencing a strong revival. Increasingly vineyards such as Stoller are devoted prized sites to Chardonnay vines and treating them with the same care that they famously give the Pinot Noir variety. 70 local vineyard make a Chardonnay! Still, Chardonnay plantings represent less than 5% in Oregon, and the wine still labors under a negative reputation around the world.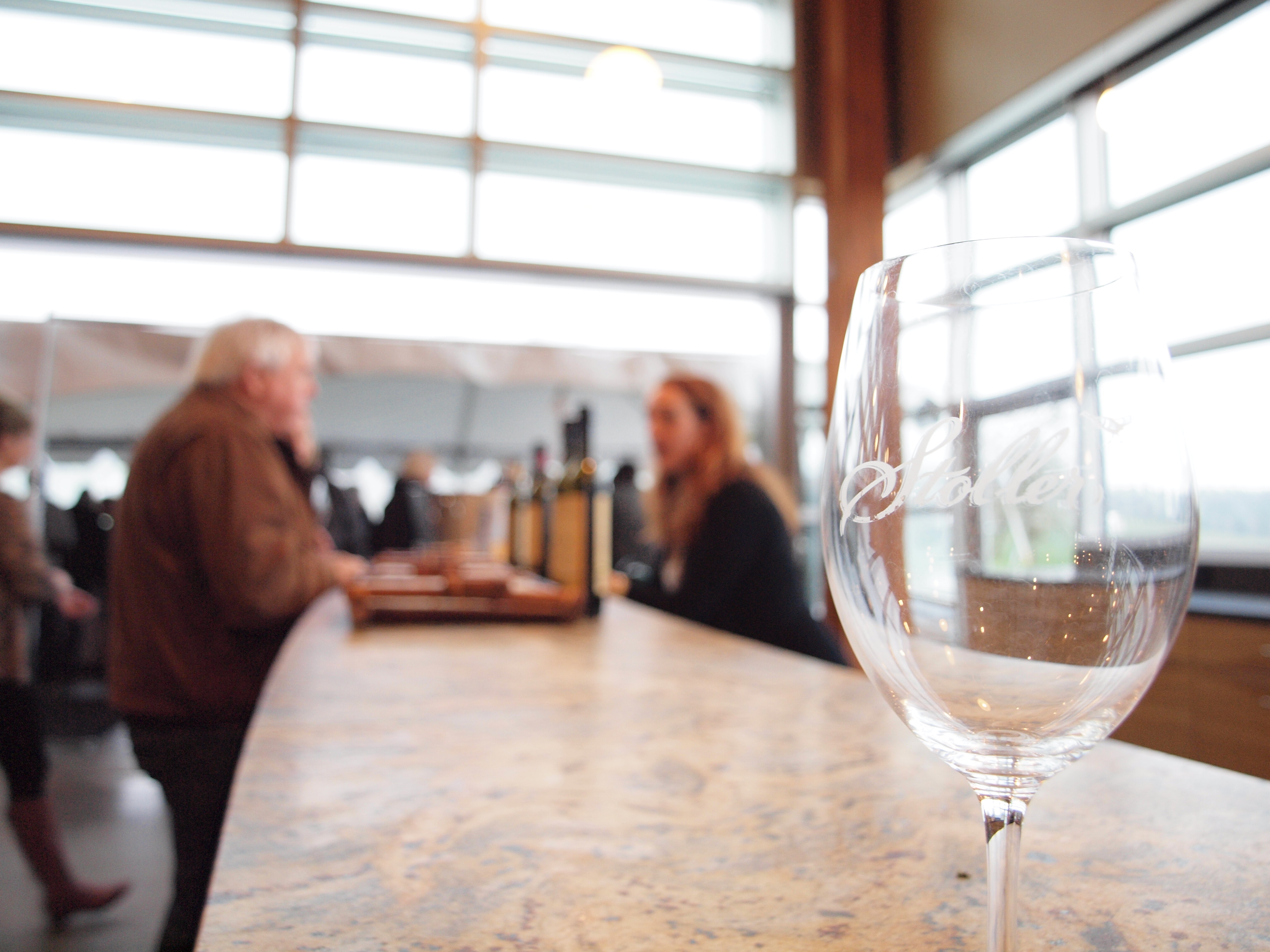 This sold-out Symposium is a symptom of the wonderful things that are happening with Chardonnay both in the Dundee Valley and outside it. The proof, in my opinion, of the supreme legitimacy of this variety, in this place, was the 9 glasses in front of me, each complete in its own right, and each complimentary of the others. This wine was bombastic, this delicate, this straightforward, and all were memorable. A tasting of 40 local Chardonnays after the technical panel reinforced the individuality and presence of this variety.
I stopped on my rainy drive home to pick up a bottle of Chehalem 2011 Ian's Reserve Chardonnay, clutching the slender neck of the bottle as I pondered the dynamism of this wine, which could rear its head from local obscurity thanks to the passion and attention of talented winemakers who choose to call Oregon's Dundee Valley home.
In the words of panel mod and renowned wine writer Cole Danehower, "Yay, Chardonnay!"