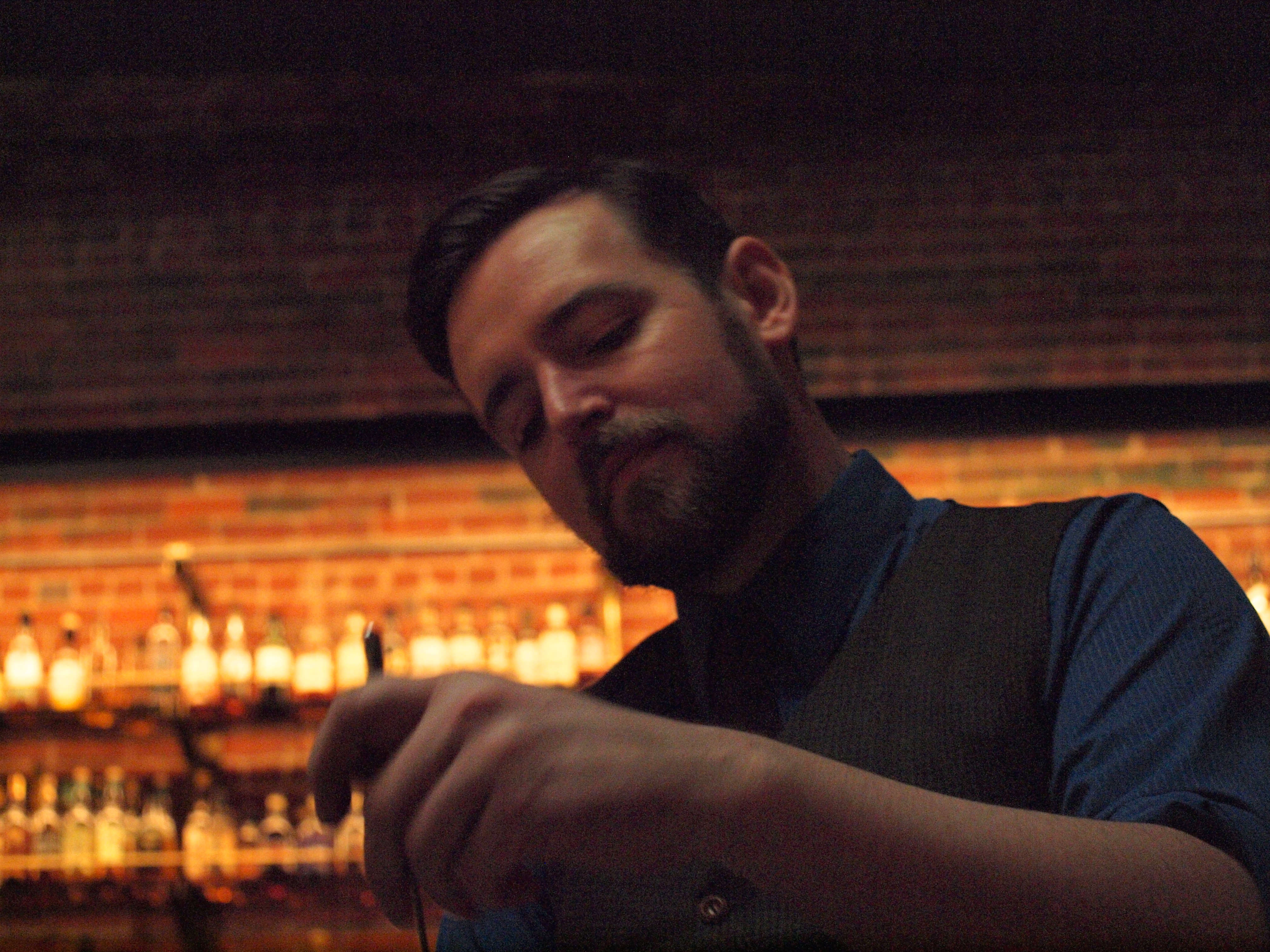 At its core, a beverage experience is about respect. It's not about looking cool, it's not about creating the most impressive drinks, it's not about wowing everyone who walks through your door. It's not about finding identity, it's not about proving you're worth notice. It's not about the latest spirit, the biggest gear, the fastest hands.
As I stepped through the doors of the Multnomah Whiskey Library this week, I had a unique experience and one that has forced me to re-examine the core of my thinking about beverages. I mean, they're damn cool–of course! I love the sense of belonging that comes from actually knowing the ingredients in my cocktail, or being able to discuss the peculiar behavior of a single origin in espresso with my barista. And I'm not immune to the lure of belonging, of being part of a clique that's so insular we scoff at the idea of being insular. Honestly, like everyone else I know, all my life I've yearned to be part of an inner circle, and the beverage world (with its concentric slide of connections and knowledge) is as close as I've come.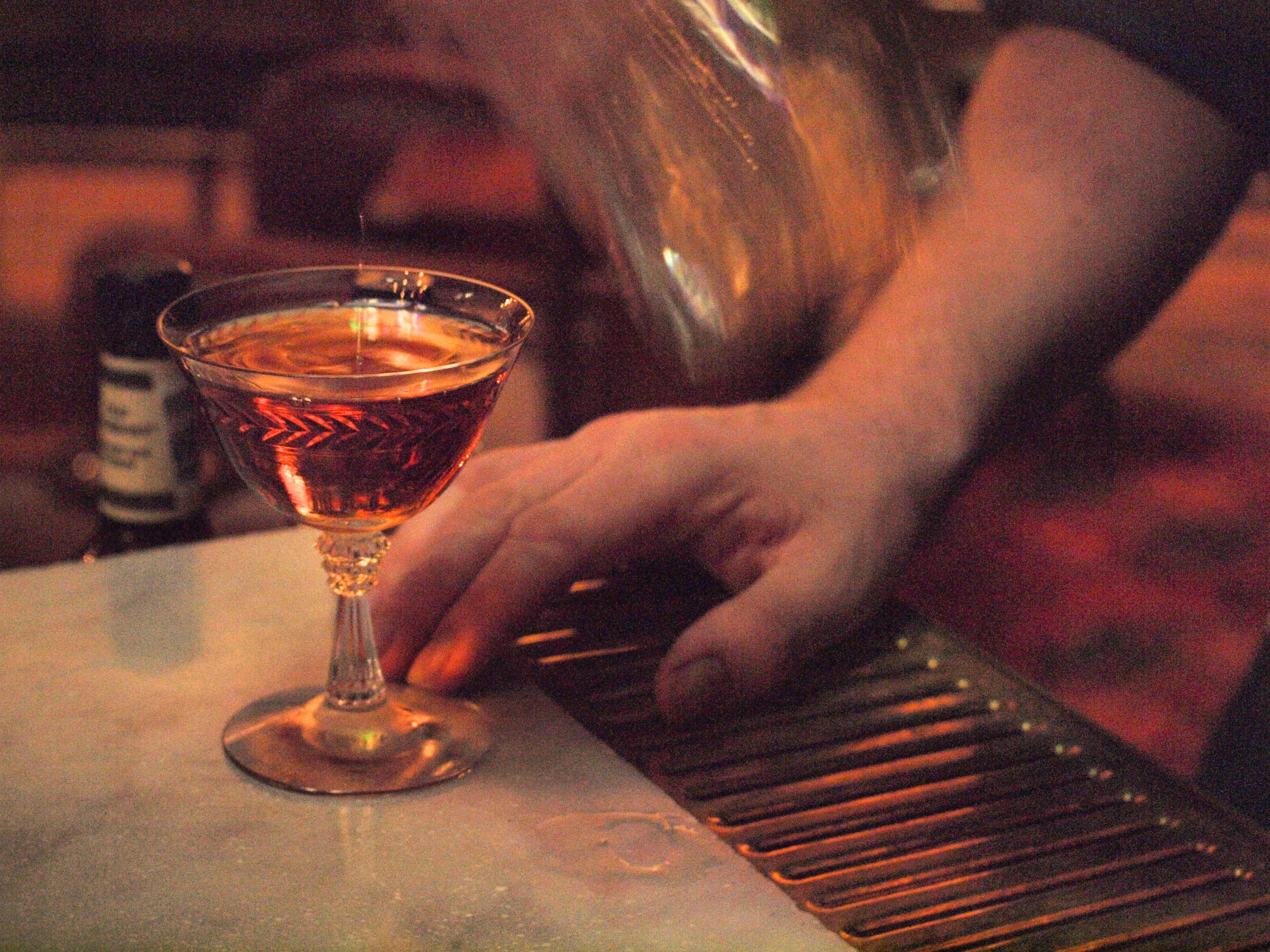 But beverages are–can be–so much more than that. Long ago, in another city and another life, I took a cappuccino from the hands of a stocky barista with a red beard. We got off to a rocky start, but the beverage between us transcended our quirks and hostility and we fell into love along with the viscous drip-drip of espresso, the spit and swirl of milk. Years later, my husband and I have elevated the rituals of beverages to almost a religious status. We keep an "open coffee house", we say, and from Sioux City to San Diego we have connected with complete strangers over coffee.
Back to my original statement. The beverage experience can't be narrowed to one word, but for me, if respect is not inherent in the moment, I want no part of it. Respect for myself, respect for you, respect for the ingredients and processes in our hands, respect for the magical knowing that springs to life between us.
The Multnomah Whiskey Library is relatively new on the scene. It's already known for  3-hour waits and for its 1500+ bottling spirits library, for its opulent interior and near-perfect service, and I was both intimidated and skeptical before visiting. My intimidation vanished when I saw the genuine welcome in the faces of the wonderful people who served me, and my skepticism melted through interaction with my bartender and the reception of what was truly one of the best cocktails of my life.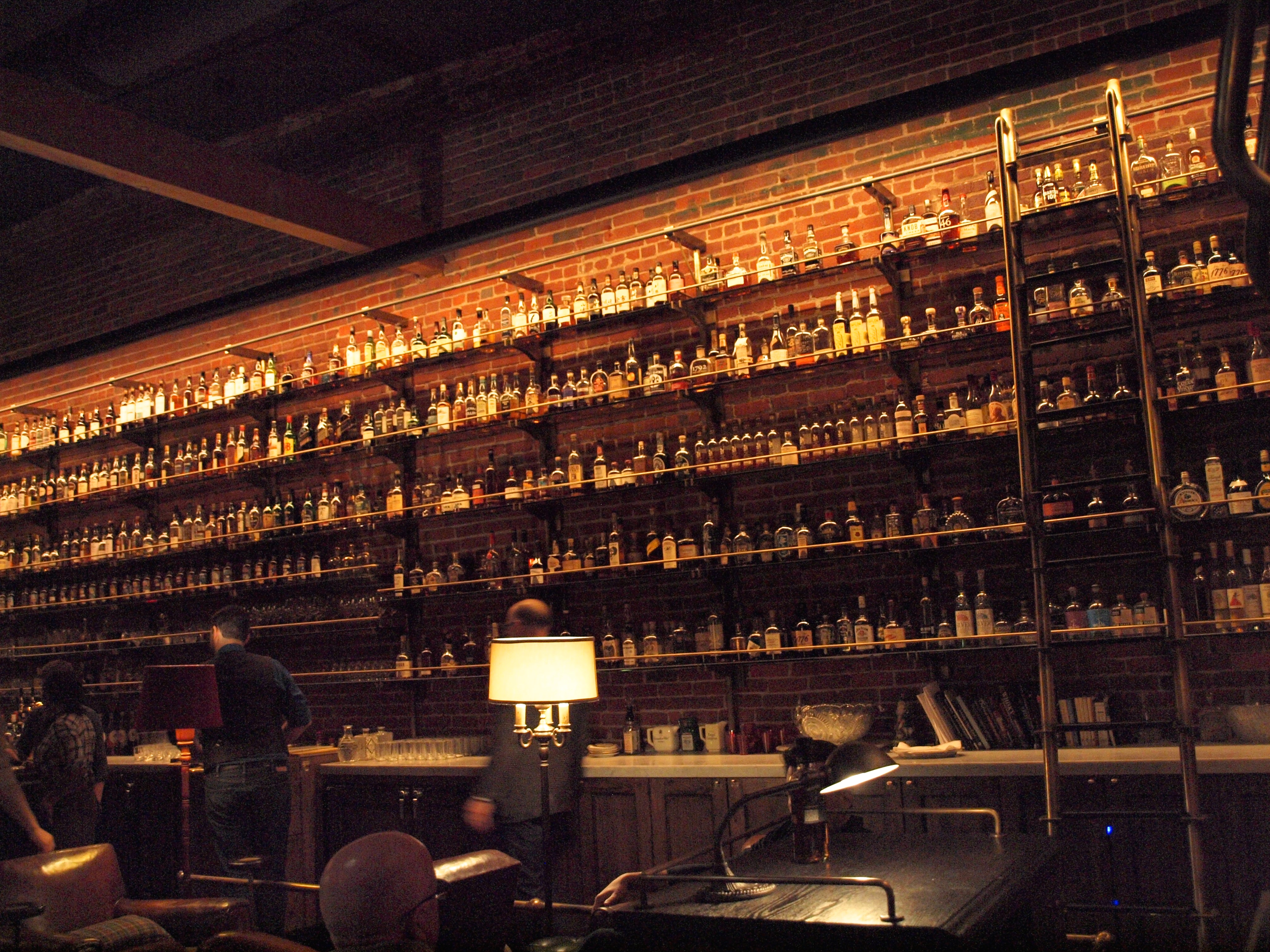 It's rare to see a beverage establishment that pulls all the disparate parts together, but the Multnomah Whiskey Library has succeeded. Succeeded not just in giving me a memorable experience, but also in bringing me back to the core of my beverage ethos, reminding me what the damn point is.
Tender me your respect and I will give you mine. Together we will create something new in this strange world. We will celebrate our beverages, we will acknowledge each other.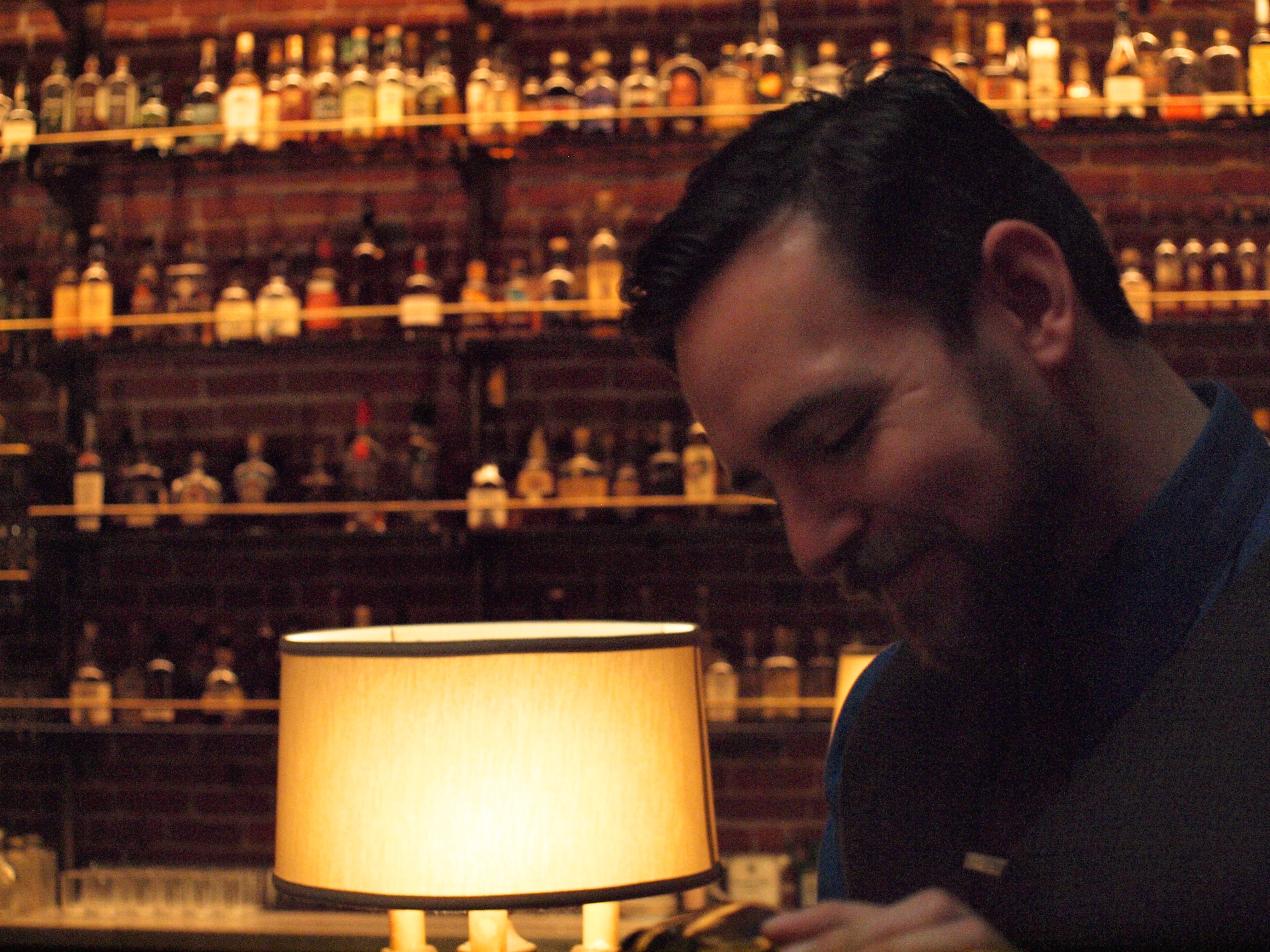 Portland, OR / evening / Multnomah Whiskey Library – bartender : Jordan Felix